Bent Paddle Installation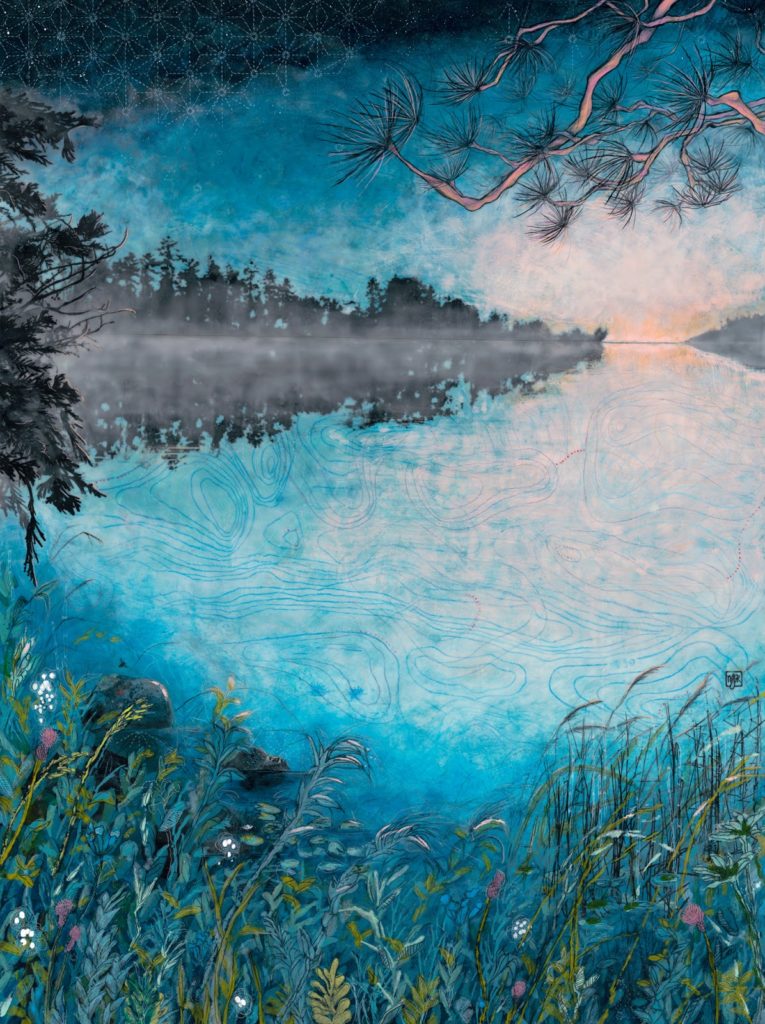 I recently had the opportunity to install art at Bent Paddle Brewing Co. Titled "Her Soliloquy" this painting is an encaustic piece of my most beloved places, the Boundary Waters Canoe Area Wilderness.
In a timely commission through my art + justice initiative, The Commissions Project – Bent Paddle Brewing Co. (an award winning Minnesota brewing company who knows a thing or two about the absolute importance of fresh water) commissioned me to create an encaustic painting that inspires us to protect and paddle on – in these very treasured, yet vulnerable waters.
This image is part of The Commissions Project – 50% of print proceeds go directly to Friends of the Boundary Waters! Friends of the BWCA advocate for the preservation, protection and enjoyment of this wilderness gem. Beauty will save the world! Your purchase champions much – places that need justice and art for the common good.