Fables of the North Shore – The BOOK!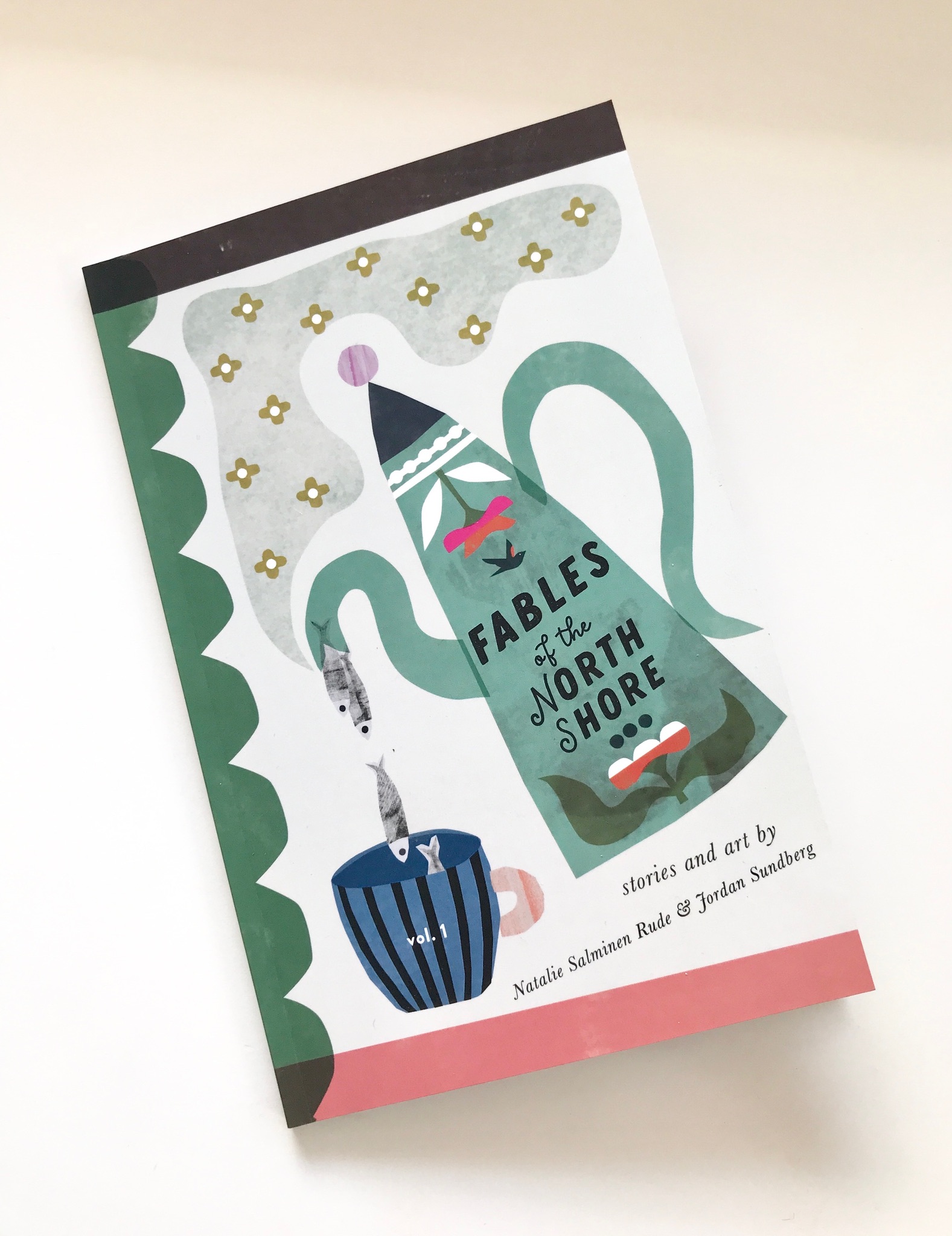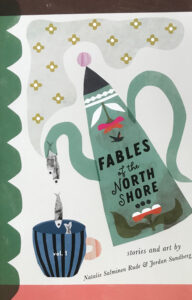 Here it is, in full printed glory! Fables of the North Shore, Volume 1 (third edition!!) is ready to ship. This book contains 60 pages of pure DELIGHT. Inside are five original fables specific to the North Shore of Lake Superior, illustrated by heaps of original artwork of various mediums. You'll find encaustic paintings, collage, dioramas and printmaking goodness spilling from every page. (Some of the artwork in the book is available as prints or even originals!)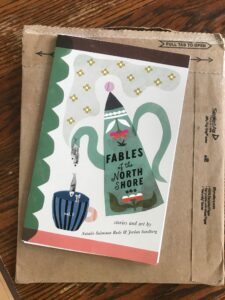 The best part of this storytelling project was that it began with the idea of creating in friendship (and that part of the story is in the book, too!). My creative partner in crime, artist and illustrator, Jordan Sundberg of Tin Cup Design and I could not be more pleased to bring you this catalog of a summer art show at Fika Coffee in Lutsen, Minnesota, that has swirled into SO much more.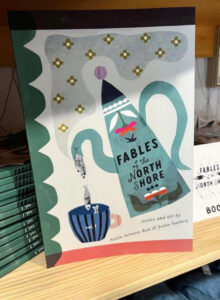 The fables themselves are altogether funny, heart-warming, reflective and true. They each end in a moral that brings a smile (and a chuckle) that you can take to the bank. "The Swimmer," for example, is about a woman's many excursions to the big Lake in all types of weather and life states. The fable delivers this moral: "There's nothing a visit to the lake won't vastly improve." A reminder, truth and treasure for all those who know the beautiful power of Lake Superior.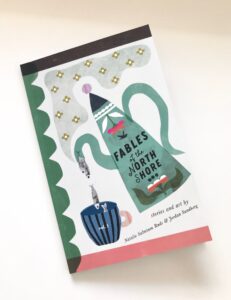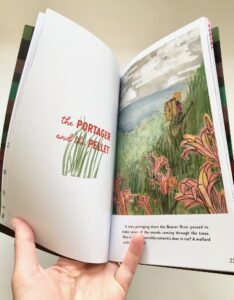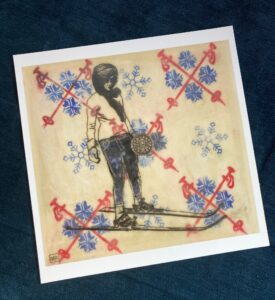 Join us in celebrating this collaborative riot by snuggling up to each of these creative North Shore stories, full of folklore, friendship and fun! Follow the link for more images. I hope you LOVE it 🙂
You can pick it up at my webshop or find it in your neighborhood. It's currently stocked at some pretty fun spots along the north shore of Lake Superior, Duluth and the deep south that is the Twin Cities. REI Bloomington has it, too 🙂