Shop local: HOLIDAY pop-ups and a little secret
Interested in shopping local and seeing some of my new work? And my husband's work via Glorud Design? And hearing about our new space? That's right…we've been dreaming, dreaming, dreaming away over the years and have always come back around to having a space of our own – a design lab of sorts. Somewhere we could spread our creative wings, curate beauty and collaborate with each other and other artists over time. So in the next few weeks, you'll have the chance to find us in Duluth. Come and see us – we would love to talk shop! 🙂
We'll be vending at two local pop-up shows this holiday season as HAIKU – the name of our new studio and showroom – opening the spring of 2017 in Duluth's Woodland neighborhood. Stay turned!
So for gifting your dear ones, we'll have a great collection of fine art and fine woodwork available. Think petite encaustic paintings to treasure, amazing canoe paddles, home goods in walnut (the vases are my favorite), and lovely prints and cards. Find Josh and myself at the: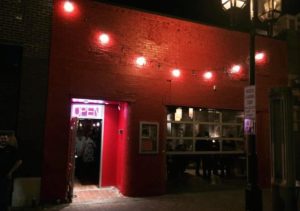 RED HERRING LOUNGE
208 E 1st St.
Duluth, MN 55802 view map
218-481-7318
WHEN: Saturday, December 10th, from 11am to 4pm
WHAT: Holiday Pop-up with live music, and cocktails! Enjoy downtown's winter energy and support local businesses at the same time.
---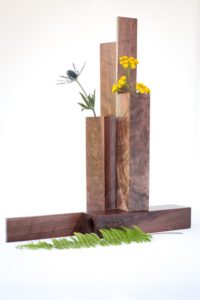 DULUTH VINEYARD ART FAIR
1533 W. Arrowhead Rd.
Duluth, MN
55811 view map
WHEN: Friday, December 9th 4-7pm and Saturday, December 10th 10-3pm
WHAT: This second annual fair showcases local artists and designers from the Duluth area. Lots of easy parking and an amazing array of creative gifts made from hand. We are looking forward to seeing you. (These walnut vases will be available at our HAIKU booths!) xo Merry, Merry!